For over 20 years we've used the same industry standard equipment as our competitors due to lack of options. Finally manufactures have given us proficient electric equipment for a professional landscaper. It's because of this we're very proud to say we have Calgary's first Eco-friendly lawn maintenance service.
Everything on this crew is green (not just the grass we cut). The battery powered trimmers, blowers and mowers produce zero emissions and being electric the lowest noise. The truck pulling these "green machines" is a eAssist mild Hybrid that charges the equipment on the way to the next site.
For us it's not about following the trend of "going green". It's about moving forward with technology and doing what we can to give back to the eco-system that has given us a career, without compromising quality and services.
It's about having pride in our business, the properties we maintain and our city.
Doug Poffenroth
President
Proud to be Calgary's first eco-friendly Lawn care professional
Lithium ion batteries power our Mowers, Blowers and Trimmers.

They produce Zero emissions and the lowest noise of any commercial grade equipment.

All yard waste is brought to the city composite sites to be repurposed rather than dumped in the city landfill.

The truck transporting the equipment is an eAssist hybrid one of the first available in Canada leaving a low carbon footprint.

Prices starting at $35.00.

First cut free with seasonal contract.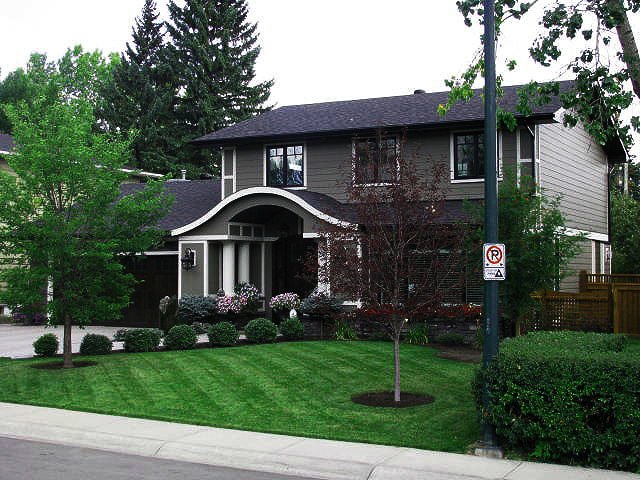 Finally the lawn care equipment industry has provided us with proficient zero emission products for the professional landscaper. We feel it's our responsibility to take advantage of this not only to do our part for the environment, but also to push our industry forward with new technology.